Pet Boarding in Tallahassee, FL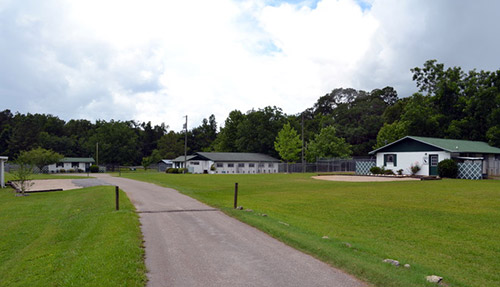 Welcome to Robinhood Kennels and Cattery! We are a dog boarding and cat boarding company that has been serving the Tallahassee area for over 40 years, treating each four-legged friend as one of our own. Our five separate climate-controlled buildings are designed to give your best friend plenty of space and comfort while you're away.
Tallahassee's Most Experienced Animal Boarding Facility
Traveling and can't take Fido with you? Working extra hours and won't have time for a walk? Bring your pet to Robinhood Kennels and Cattery and put your stress at ease! Our grassy runs, spacious kennels, and professional, friendly staff are what make us the best place for dog boarding and pet boarding in Tallahassee, Leon County, Ochlockonee, Perkins, and Woodville, FL. Since 1970, our mission has been to offer safe, clean and comfortable boarding spaces for pets placed in our care—all at a reasonable price. We uphold that mission today and we welcome your pet for as long as you'll be away—whether it's for an afternoon or a several-day stay.
Pet parents can feel relaxed and confident when they drop their pets off at Robinhood Kennels. We set ourselves apart as the best destination for animal boarding in Tallahassee, FL by offering comfortable, welcoming amenities and a staff that's well-trained and in-tune with your pet's needs. We treat visiting animals as if they are our own and take special care to ensure each pet is given the attention they need while they're with us. We invite you to stop by today and see for yourself why pet owners throughout the area have peace of mind when dropping their pets off with us. Here's why we're Tallahassee's most trusted cat and dog kennels:
We're a family-owned and –operated, local business.
Our cattery staff has a combined 40 years of boarding experience in Tallahassee.
Our facilities stretch over five climate-controlled buildings and 90 spacious dog runs!
We offer a separate climate-controlled cat boarding facility with an enclosed outdoor space.
We offer discounts for multiple pets.
Visit Our Cattery Today
We understand it's important for you to know where your four-legged friend is staying. That's why we always welcome tours during operating hours, and we're happy to answer your questions! Contact us today to learn about our animal boarding facilities!
About Us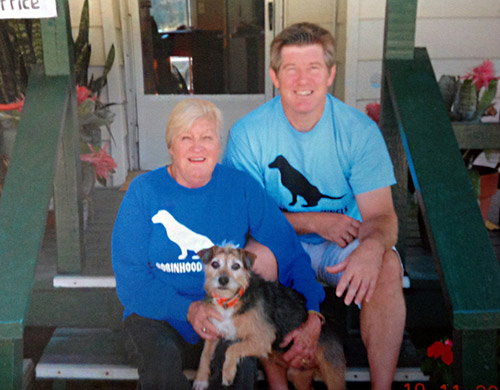 Robinhood Kennels opened in 1970 as a retriever training kennel that dabbled in boarding. The original facilities consisted of 16 outdoor half-covered runs, 5 small indoor built-in block kennels, and a handful of wire cages for cat boarding. For over 40 years of serving the Tallahassee area, this small family-owned and operated business has continued to grow and improve.
The present version of Robinhood offers 5 separate buildings with over 90 large runs for dog boarding, most of which are climate controlled, as well as another climate-controlled building just for cats. Still our mission remains the same: to offer safe, clean and comfortable boarding spaces for the pets placed in our care and do so at a reasonable price.
We are thankful to the many, many wonderful pet owners who have given our cattery the opportunity to take care of their valuable four-legged friends. We will continue into the future with the same dedication to outstanding care and pet boarding service you have come to expect.